FASTER APPS. 
PRIORITY ACCEPTANCE. 
FREE COFFEE.
Apply for free this January with no letters of recommendation, a shorter essay for priority acceptance, and your first year's coffee on us!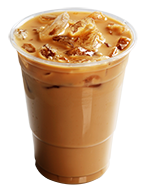 WAKE THE LEADER INSIDE
Nichols College has been helping young people like you reach deep and discover what it takes to make a positive impact on the world for over 200 years. That's one big alumni network waiting to help you get started.
---
4
Professional Development Seminars
100%
Experiential Learning Opportunity
Apply Today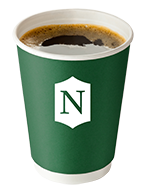 IN A COZY COMMUNITY
Nichols College is a safe, supportive campus dedicated to your personal growth. Confidence and leadership are learned skills, and our faculty weave exploration into every course to help you discover your true calling.
---
Apply Today
---
ESPRESSO APPLICATION.
Free coffee for the school year! Or whatever you want, really.
You can swipe for a chai latte, a hot chocolate, some sweet Nichols swag, or one of our legendary buffalo chicken wraps. Everyone who applies in January and deposits by May 1 will have $600 in Bison Bucks put onto their ID card September 1.
New applicants only. Reach out with your questions today!
APPLY TODAY
& GET THE PERKS
22 BUSINESS & LEADERSHIP MAJORS4+1 & 3+1 MASTER'S TRACKS1 BIG FAMILY