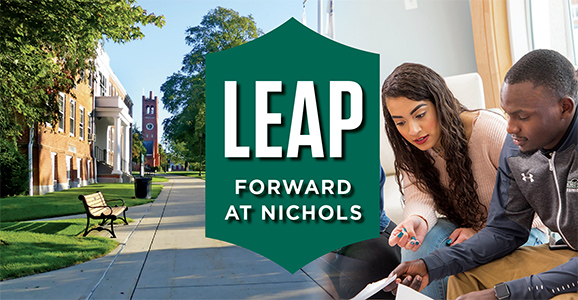 Nichols College Leadership Early Acceptance Program
Leadership Early Acceptance Program
Join us for campus tours, leadership and team building exercises, breakfast, lunch and a 1 on 1 interview to get your admissions decision before your senior year even starts!
Our annual LEAP event is a great way to meet other Nichols applicants, learn more about our campus culture, and discover the benefits of an affordable, local, private education.
Plus, everyone accepted at our LEAP event is eligible for our $2500 Early Acceptance Grant!
Submit your application August 1 on Common App and we'll waive your letters of recommendation and personal essay to streamline the process for you.